Last Sunday I was in Stockholm for some Christmas shopping, to visit some small Christmas markets and also to see some of the Christmas decorations.
It was a 2 h drive from my home to the outskirts of Stockholm and then almost 30 minutes by metro downtown (I try not to park my car downtown as it is expensive and very difficult to find parking lots).
As usual I thought I should share some photos from my day in Stockholm.
Can you see the 3 cannonballs in this photo from the old town area of Stockholm?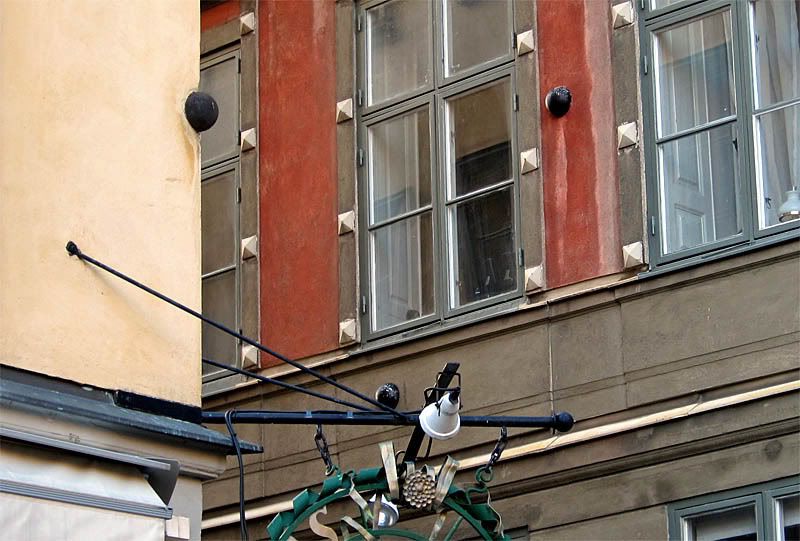 This is a part of Stockholm seen from just outside of the Royal Castle. Typical for Stockholm is that you are always close to the water. It doesn't look like winter!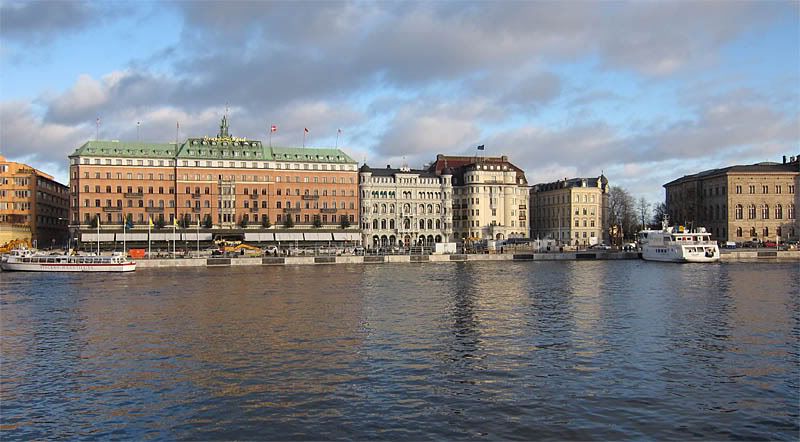 There is an ice skating rink in the "Kungsträdgården†(Kings garden) in the middle of the city.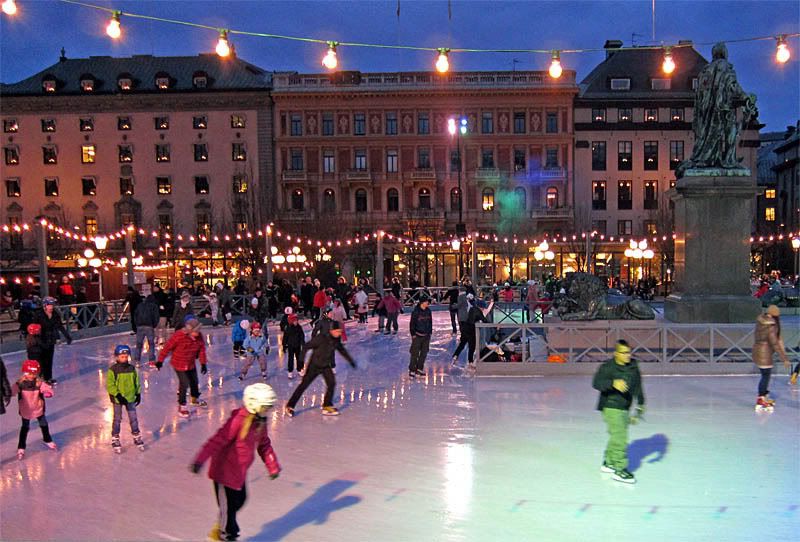 This is the department store NK (Nordiska Kompaniet/Nordic Company) with the Christmas light decoration. It's one of the most well known stores in Stockholm.
Inside the NK department store there was a big Christmas tree hanging from the roof.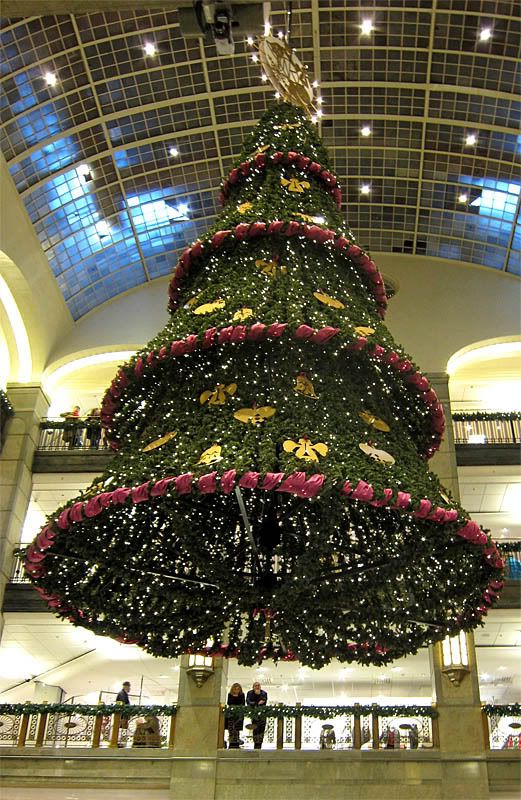 This is the Grand Hotel with the light decorations.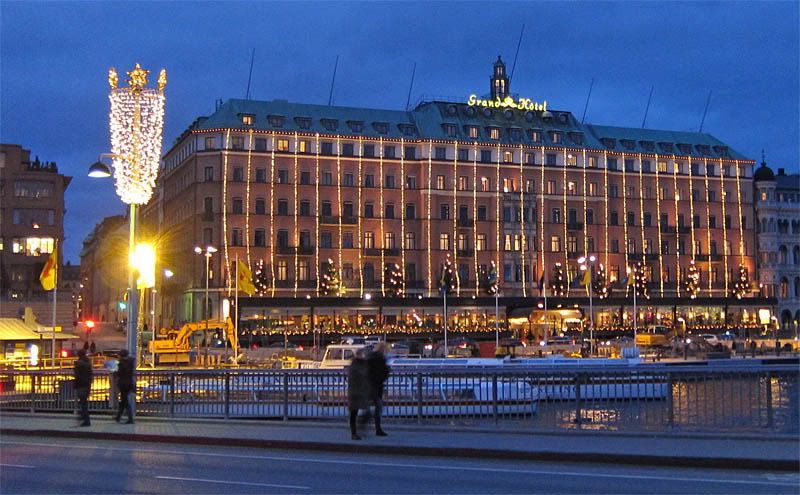 Here are some lights on a bridge, a Christmas tree and in the background the lights of a cruise ship (Birka Paradise, which makes 24h cruises from Stockholm to the island of Åland/Finland – yep, there you can speak about booze cruises…).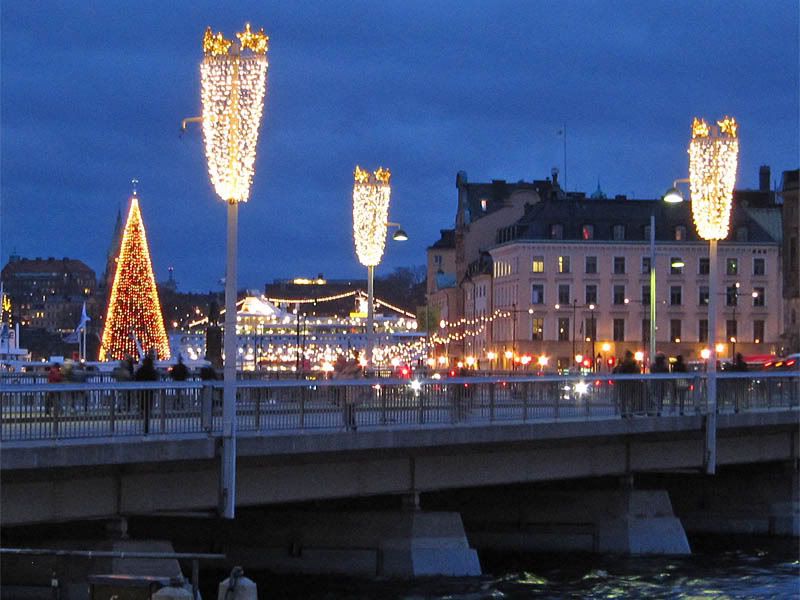 This is a close up of the Christmas tree that can be seen in the photo above.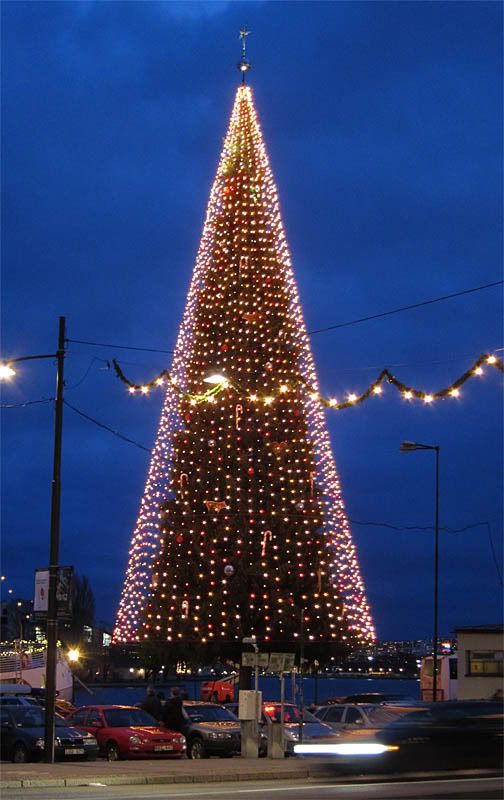 Some more photos to follow…
/Erik