There have been many wonderful comment on Judi's thread about Mary Ann - Shipmaven - and thank you, each and every one..
She was not our travel agent, she was a part of us, so that thanks comes from our heart.
Sheryl and I have known her for 15 years, she is our family

What many of you may not know is what this lady was really about....
She was caring, she was compassionate, she was giving, she was un-conditional; that is the most important part, there was never a pay back.


You didn't have to ask.... If you were in need, she offered.
There are several members here past and present that have experienced Shipmaven's graciousness in one way or another.
Her life was not about a travel agent taking care of clients, that was a job that kept her busy, it was about people.
This is the most caring, loving person I have ever met in my life and a day will not go by that I don't think about her.
Several have mentioned that the board will be different without her. I disagree, the board will be the same because of her.......

She stepped up to the plate for those she cared about, no questions, no conditions
Some long time members will remember when some sponsors bailed out leaving John holding the bag, without a lot of detail,
the site was down a while because of the issues that followed, Mary Ann called me and asked if it was OK to contact John.
We are still here - Are we not
WE ARE HER FRIENDS, WE ARE HER FAMILY - EACH AND EVERY ONE OF US

I humbly ask each of you that have come to know her, when you open the forums, simply say
"thank you"
​
Added by John,

She more than any other helped keep the wheels turning because she wanted it to never go offline, even for a few days.
She wanted everyone to keep having fun together... because it was something she really enjoyed.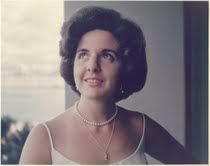 ​