As promised here are some photos from the Christmas light decorations (often called Advent decorations over here) I have made today.
Let's start outside in the garden.
Rather common is a spruce with lights in. Traditionally there have only been 16 lights in the outdoor spruce. Nowdays some will have more lights but I stick to 16, so far. Here is my spruce.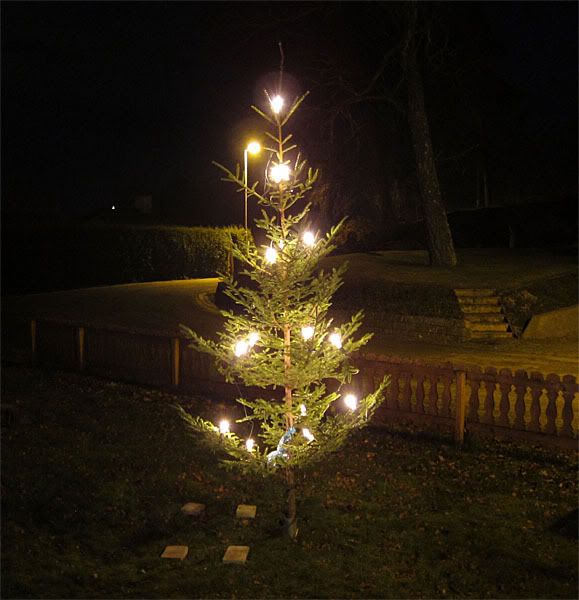 As you can see it's rather sparse as it is a "regular" spruce from the forest. You can by specially grown trees that are much more dense but as I have a forest of my own I usually takes my spruce from there (maybe I have to start grow more dense spruces...).
Here are some of the other lights outside. First at the front porch, a simple line of lights (again 16 of them).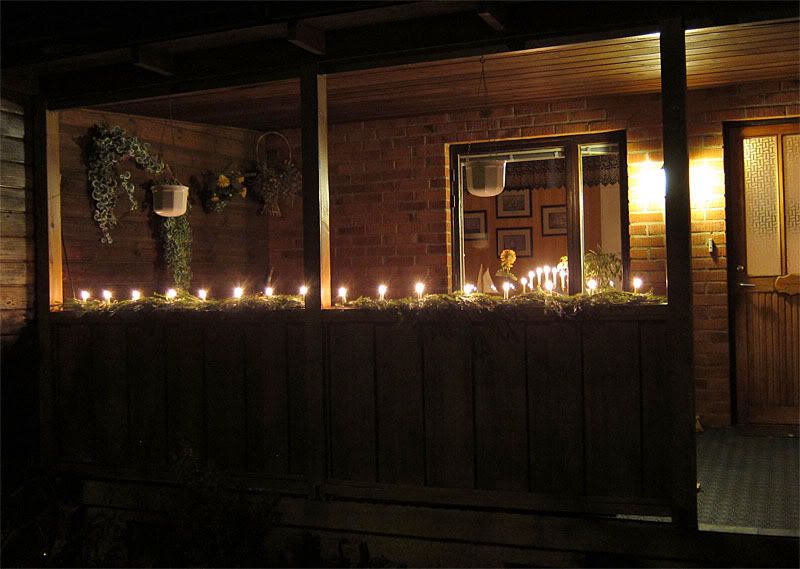 Here are some at my back porch. Same type of lights as the front porch.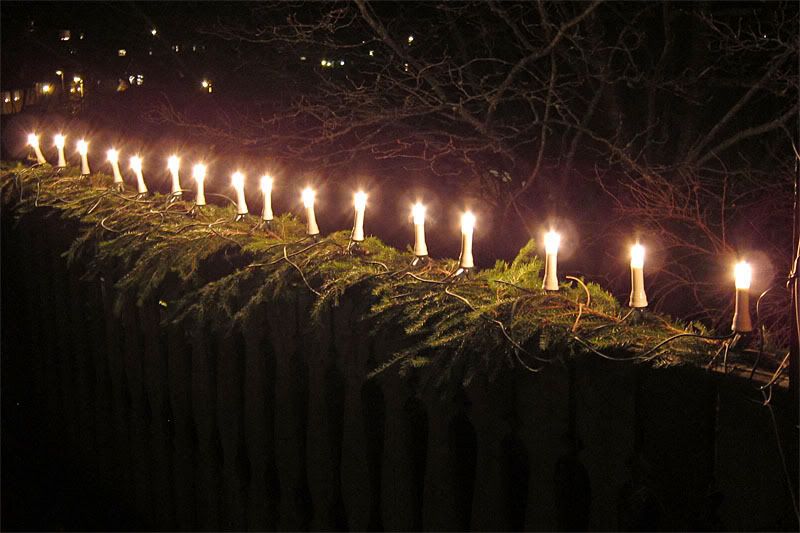 And here are some more lights (light tube) at the back porch.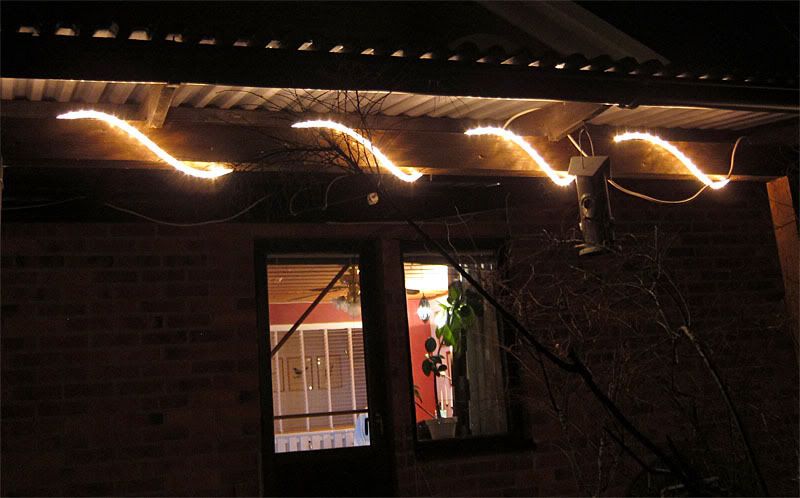 That's all my outdoor lights. If I add some more my neighbours will think I'm crazy or have some American roots...

In the windows we usually have what we call "Advent lights". About 20 years ago they always looked like this: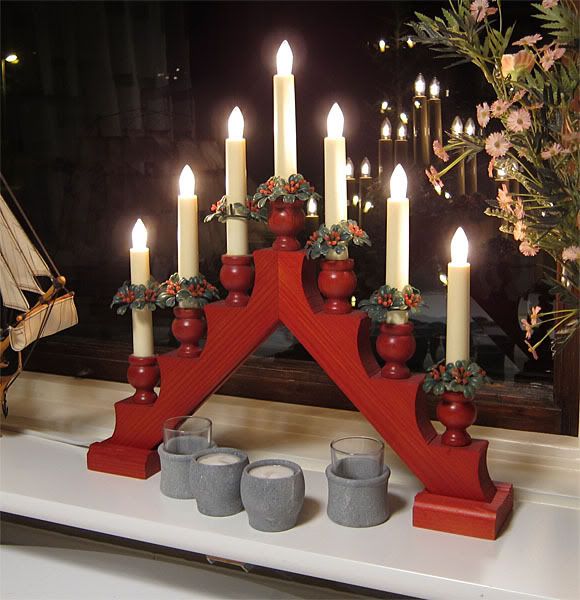 Still it's the most common lights but there are some others, like this one.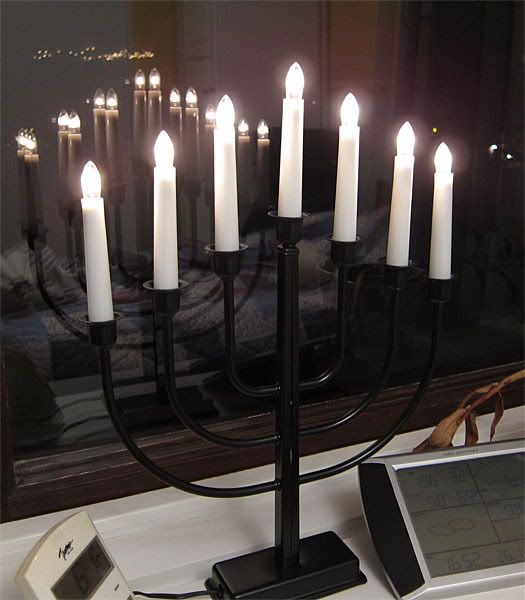 The "base" is the same (same shape of the lights and 7 of them).
Nowdays it's rather common to have lights like this too:
As you can see all my lights are white. Most common here are white lights, but blue and red are starting to be more common.
There are no flashing lights in my garden, and that is not common at all over here even though some have it.
I try to keep it rather traditional, but would not mind to have some more modern lights, especially in my windows. Maybe next year...
I'll come back in about a month with a photo of my indoor Christmas tree (hey... there I have more than 16 lights -but still white and not flashing...).
So... now I'm eager to see some of your decorations over there!
/Erik