Carnival Splendor – January 13/14 – 19, 2013
First a little about myself. This is my 21st cruise overall, my ninth cruise with Carnival and my first cruise on the Splendor. I've been to Cabo and Puerto Vallarta four prior times. I booked this cruise for the ship. After this cruise it will do a two week cruise to Hawaii and then go around South America and end up in New York. I took a look at its New York itineraries and decided I would rather go to Cabo and Puerto Vallarta for a fifth time (besides, Long Beach is a drive to port for me). This cruise was original scheduled for six nights (more on that soon). I prefer one week or longer. I could have taken the prior cruise which was scheduled for a full week except that it spent two days in Cabo and I really didn't want to do that (though with the modified itinerary, that is exactly what I ended up doing anyway).
So I am at work on Friday, January 11 and I get a message to call my travel agent – now. There can be only one reason for a message like. I figure that she is not going to inform me of the delivery of three million dollars as my share of the twelve million dollars that I earned helping some prince that I have never met smuggle out of some African country that I have never heard of. It has to be bad news, and it is. The Splendor is spending time in Puerto Vallarta to repair seals damaged by an underwater fishing net. I am trying to figure out what other kind of fishing nets there are, perhaps above water fishing nets to catch flying fish?
At any rate the repairs are taking longer than expected. The ship will arrive one day late. Okay, this is a drive to port for me, so I'll end up spending an extra day at home. I quickly realize things could be a lot worse. For example I could be on a ship that will arrive one day late, and have flight arrangements that are no longer good. Or, I could have driven to the port and be expecting a Sunday arrival, allowing me to be at work on Monday. Then I realize I could be flying to Los Angeles and suddenly need to make last minute changes to my flights or get a hotel for one extra night. So all in all, I'm in pretty good shape. It is also not lost on me that January 13 is the one year anniversary of the sinking of the Splendor's sister ship, owned by Costa.
Then I realize the original itinerary cannot be completed in five nights. Carnival has changed the itinerary to one day at sea, two days in Cabo another day at sea and return on time (hopefully) on Saturday. My choices are to accept the new itinerary, plus a pro-rated refund, plus refund of taxes, plus a refund of Puerto Vallarta port fees, plus an on board credit of $50, or I can accept a full, penalty fee, refund. I have four credits on my Sail & Sign card ($75, $8.58, $50 & $9.98). The $75 is from a future cruise that I bought on a prior cruise. For those that are not driving, Carnival is offering up to $200 to change flights or the same amount for an extra night's hotel stay plus a food allowance.
As I said, I booked this cruise for the ship, as there is no other ship of the same class in the Carnival fleet, so I'm on the cruise. Though I really am not looking forward to spending two days in Cabo, I had something more interesting planned for Cabo than Puerto Vallarta, so at least that worked out for me. It would be better if Cabo was not a tender port. Overnighting when docked gives the passengers a chance to experience the night life. Since Cabo is a tender port, we will not be able to do that.
There is one more interesting aspect to this. The Carnival Inspiration is also scheduled to dock in Long Beach on Monday, and the dock in Long Beach can only handle one ship. Fortunately for Carnival, San Pedro is only a few miles away and one of the ships can dock in San Pedro and Carnival can easily run a few buses between the two ports. Which ship will end up where? I'll find out Monday morning.
The Carnival Splendor is finally at the dock (one day late) ...
On board the ship ...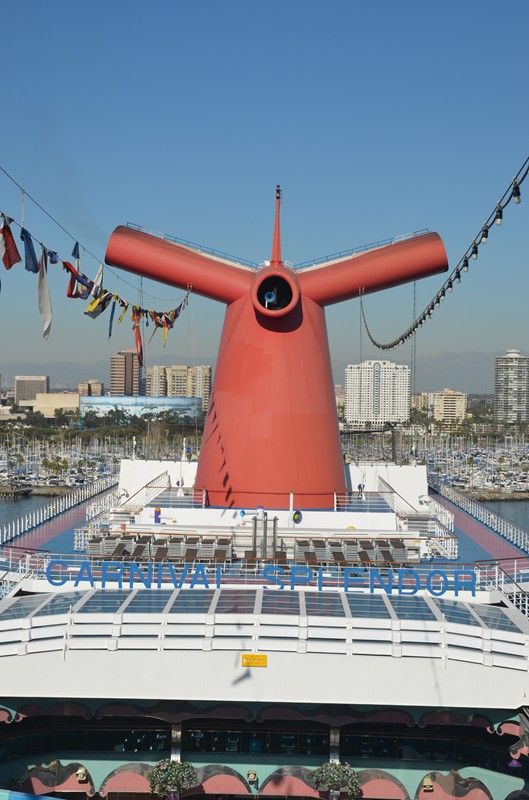 We are on our way ...
Here we go ...
Past the break water and into the Pacific ...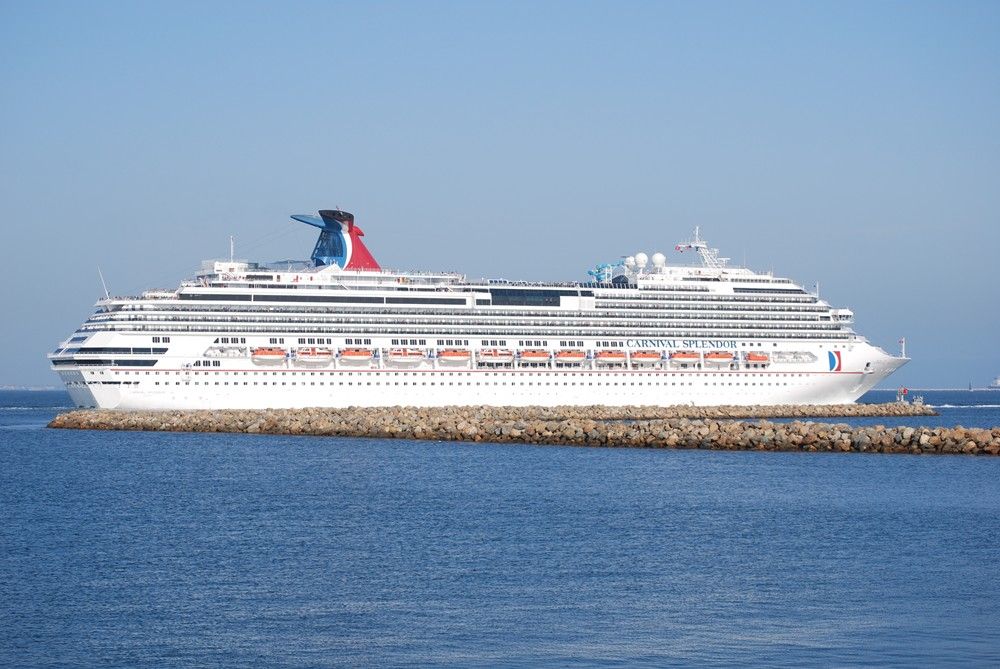 Good Bye Long Beach ...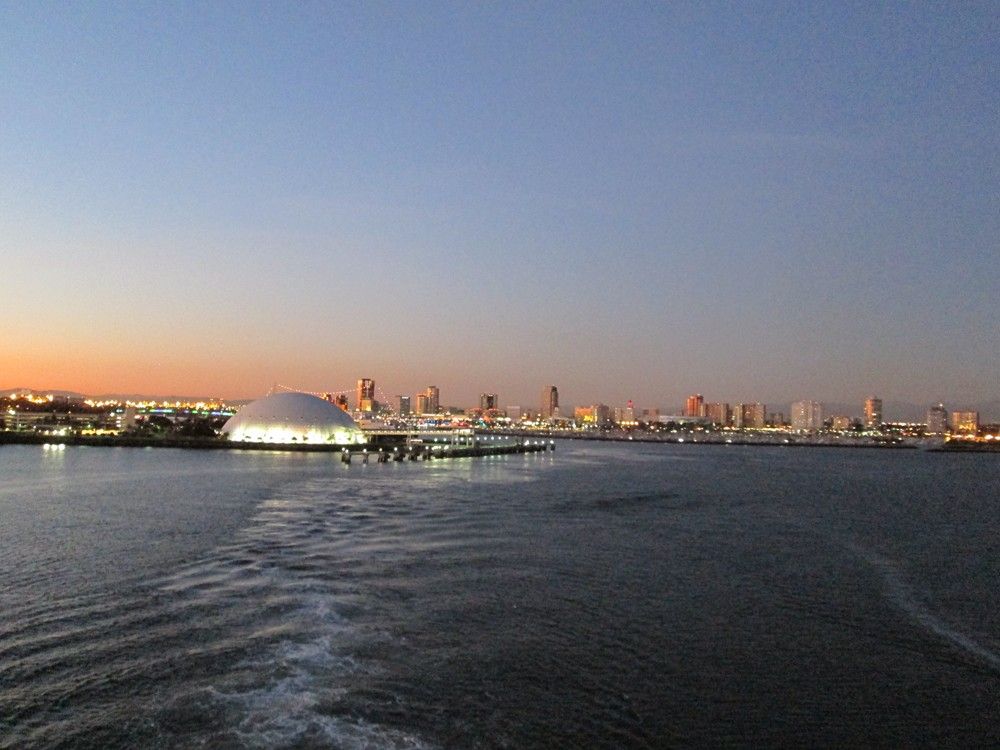 My cabin is down here somewhere ...
Cabin 9226 ...