Pucci and I decided to awaken you once again with a scene of tranquility and invite you to spend another Saturday with us.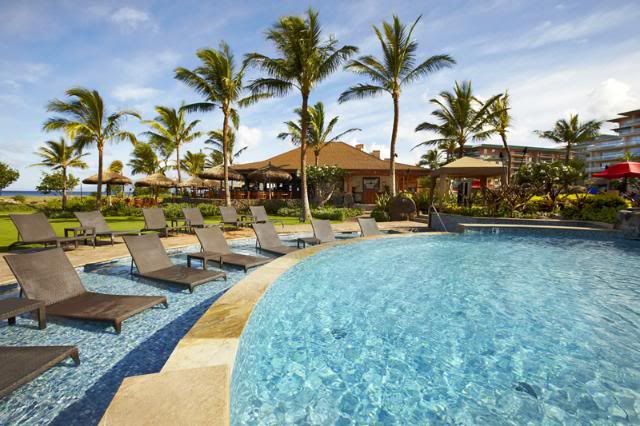 Ocean and beach are a short walk, there are loungers IN the water as well as surrounding the pool - a lovely venue in which to spend the day with your 2-footed and 4-footed friends.
Pucci will still be lending me a hand...er, paw. As always, he and I are your hosts for the day.
What may we offer you? Since I'm logging off now to get some zzzzzzz's, I'll have my chamomile citrus tea. You?