Pucci and I invite our friends - human, furry and feathered - to join us for a pleasant day in this lovely venue...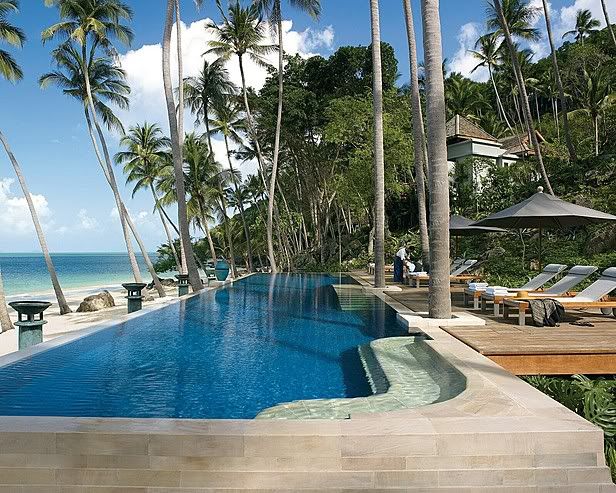 Once again, we offer you a beautiful pool, beach, the ocean, comfy loungers...and the companionship of our Cruise @ddicts family.
Pucci has left a note for Charles telling him where he'll find our early morning refreshments - teas, coffees, ice water, fruit juices, Bloody Marys, Mimosas...and an array of breakfast snacks for those who arrive before Pucci and me. Please enjoy.
As always, Pucci and I are hosting for the day.
I'll say good-night while I sip my chamomile citrus tea - see you in the morning!