Good morning, friends. Pucci and I awaken you with this beautiful panorama and hope you will enjoy spending the day here...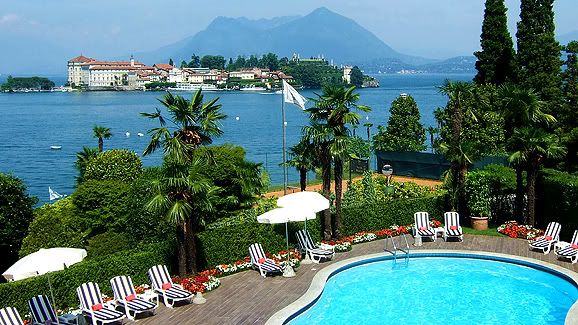 The scene is relaxing and colorful, the lounge chairs and pool look very inviting...and, of course, there's romping room for the furbabies.
Pucci and I have left notes for Charles and Horhei as they're among the early arrivals. We have a selection of coffees and teas, freshly squeezed fruit juices, ice water...and the "stronger" Mimosas and Bloody Marys as well as munchies for those who may be hungry.
Of course, Pucci and I are hosting for the day.
I'll sign off with my relaxing chamomile citrus tea, and look forward to greeting you in the morning with my usual double cappuccino in hand.