Since you seem to enjoy some evening scenes, Pucci and I hope you enjoy this weekend's Saturday venue...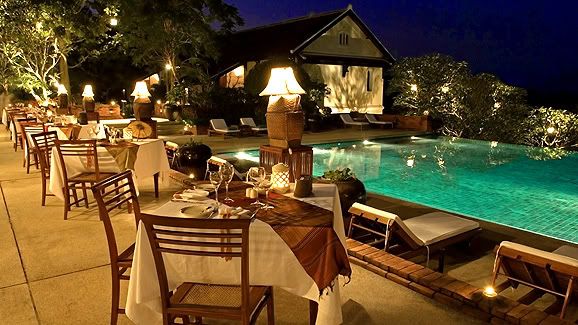 Not only do we have comfy loungers at the pool's edge, we also offer tables at which to sit for conversation or snacking (or for our furbabies trying to mooch)...
Pucci and I are hosting for the day as always so feel free to select your refreshments of choice.
We've left notes for Charles and Horhei - they're in the house-like structure at the far end. For our early arrivals, we have ice water, freshly squeezed fruit juices, selections of coffees and teas, and the more potent Bloody Mary's and Mimosas. A variety of snacks is available.
Pucci and I look forward to seeing you in the morning...and thank Charles and Grandkitty, Horhei, for their assistance. I'll have my usual double cappuccino in hand.