Pucci and I hope you'll enjoy waking up to these two views of the same venue for our Saturday Open House...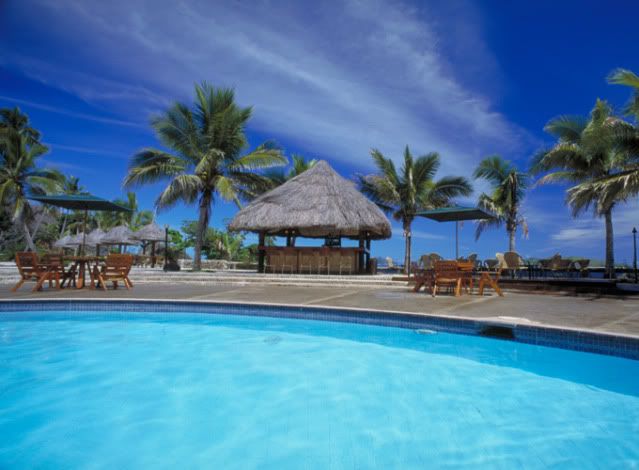 We hope you'll find our choice to be very relaxing - pool, ocean, beach...
Pucci and I have left the usual notes for Charles and Horhei (found under the thatched roof hut) if they arrive in time for our early-morning visitors. We have fresh fruits, a choice of freshly squeezed fruit juices, ice water, coffees and teas, breakfast pastries...and, of course, we have our bowls of fresh water for the furbabies.
Our thanks, as always, to Charles and his furry assistant. Pucci and I will be along later in the morning eastern time...and I'll greet you with my double cappuccino in hand.
Needless to say, Pucci and I are hosting for the day so please feel free to enjoy your choice of beverages and snacks. :sunny: