Friends from DC were visiting, and they wanted to see the Winchester Mystery House.
Sarah Winchester - The world famous Winchester Mystery House? in San Jose, California, is an extravagant maze of Victorian craftsmanship ? marvelous, baffling, eerily eccentric, and undeniably, haunted.
You can't take pics inside the house, but somehow my cell phone managed to sneak out of my pocket at the most oppertune times, like when we were last to leave a room with the most amazing stained glass. :whistle: Sorry some of the pics aren't as clear as others. They were kind of on the run...
This info is from the website:
Art Glass
Though Mrs. Winchester could be very frugal in her approach to building, at times she was extravagant as a person could be. The mansion's dazzling art glass windows are a good example of her exquisite taste. Many were made to order in Austria and imported by Tiffany's of New York. They are spectacularly designed, utilizing both concave and convex glass "frames†inset with glittering "jewels.†Mrs. Winchester herself designed the special daisy and spiderweb patterns that are embedded in many of the window. The daisy was her favorite flower, and some believe the spiderweb pattern had a special occult meaning for her.
This is the front door. Only 3 people have ever walked through it... Sara Winchester, and the two craftsman who installed the windows. It was never used again. Teddy Roosevelt wanted to visit Sara Winchester, and when he arrived, he was told to use the servants door. He refused, so Sara Winchester told him he wasn't welcome.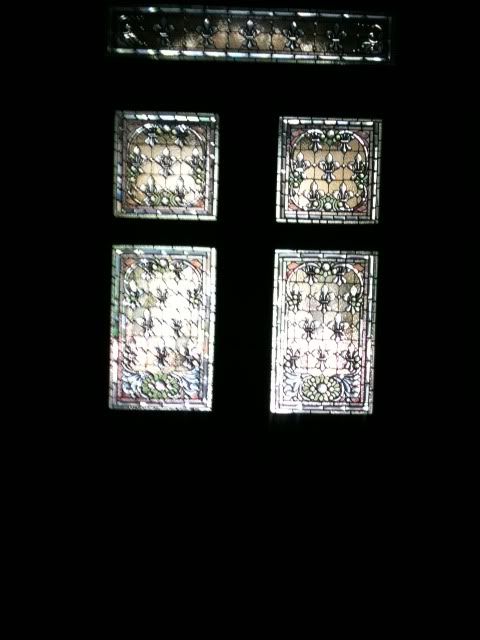 The daisy windows are beautiful. If I remember correctly, they are the windows in the room that Sara Winchester was in when the 1906 quake hit. She was trapped in that room for several hours.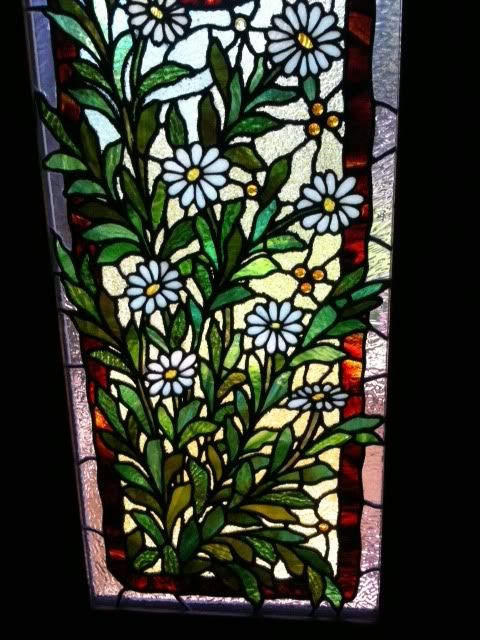 This is a lovely window in a staircase. Love that original wallpaper!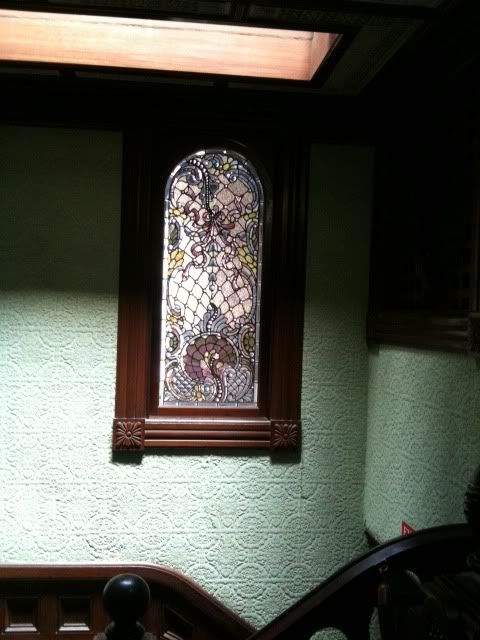 This is the very first room you walk into, and my favorite each time I've gone there. This is the storeroom of a lot of the stuff that was sitting around waiting to be installed when she died. I would spend a hour in this room if I could. The Tiffany windows are magnificent!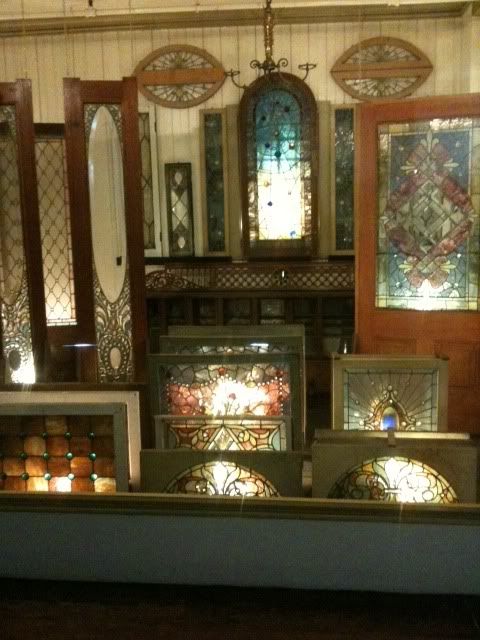 More from the storeroom.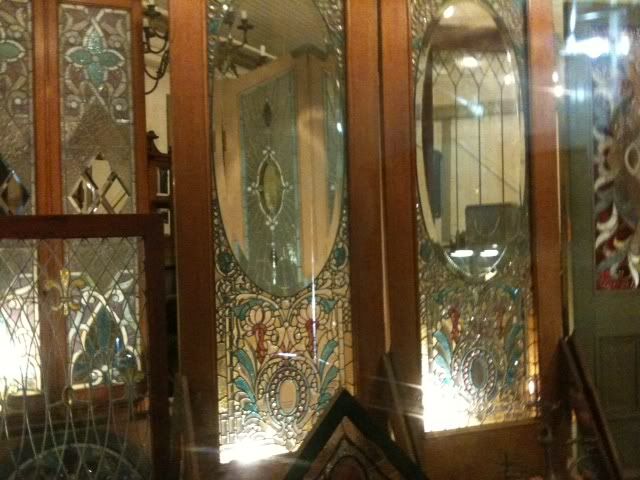 This is really a stunning place to spend a few hours. If you ever get the opportunity you should check it out.