As Pucci and I announced yesterday, we would offer something a bit different this weekend - nighttime views of our chosen venues - so we hope you will enjoy our choice for Sunday Open House...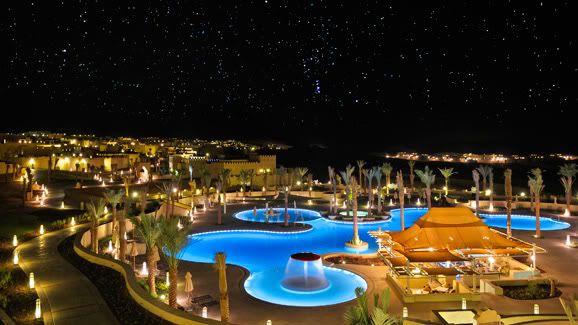 The pool is glorious, the grounds are spacious (fun for our furbabies, too), there's a great clubhouse...
As always, Pucci and I are hosting for the day - so, enjoy!
We've left the now-usual notes for Charles and Horhei, whom we thank for their early morning help, and our morning refreshments can be found in that clubhouse - a variety of coffees and teas, freshly squeezed fruit juices, ice water, and the stronger Mimosas and Bloody Marys.
Let's please raise our glasses or cups and wish Charles a very happy milestone birthday!
Pucci and I will join you later on, and I'll have my usual double cappuccino in hand.