Good morning, Friends. Pucci and I have chosen this for Open House today - we hope you will enjoy yourselves.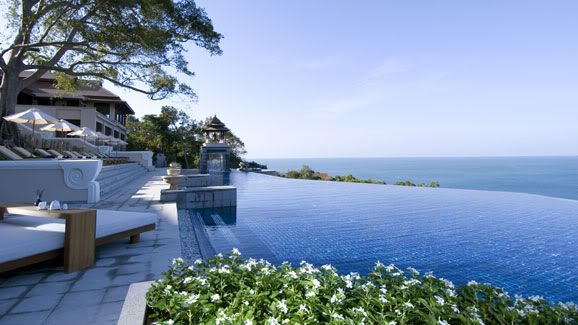 The infinity pool intrigued us but, no, you won't fall off the end of the earth! Sun, shade, comfortable lounge chairs for your enjoyment...
Since Tutak is suddenly offering a Happy Hour on weekends , I thought I might send all the charges to him (with the request not to forward them to poor Earl), but Pucci convinced me that we should continue to be your hosts for Open House as we have for several years now.

We've left the usual notes for Charles and Horhei so they'll know where to find the refreshments for our early morning arrivals. We have freshly squeezed fruit juices, ice water, selection of teas and coffees, as well as Bloody Marys and Mimosas for your pleasure. As always, our thanks to Charles and Horhei for their assistance.
Pucci and I look forward to greeting you in the morning...and I'll have my double cappuccino in hand.