Pucci is still working his tail off at
Pucci's Pet Grooming Salon
this weekend offering free grooming to his C@ friends, so he'll be missing from Sunday Open House. But he had helped to choose the venue...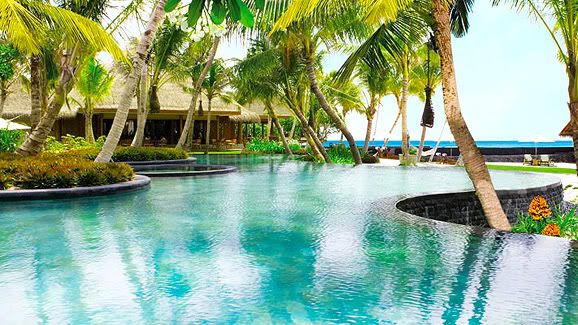 This should be especially inviting to @ddicts along the East Coast and Northeast who are coping with the freak snowstorm. Warm temps, gentle ocean breezes, a fantastic pool, comfy lounge chairs (look in the distance to the right).
I've left a note for Charles in case he can escape the terrible weather in his area. For our early arrivals we have the usual varieties of coffees and teas, ice water, freshly squeezed fruit juices, Bloody Marys and Mimosas. As always, I'll be hosting for the day.
I'll look forward to greeting you - and I'll have my double cappuccino in hand.