Pucci and I thought you might enjoy awakening to our Sunday Open House venue...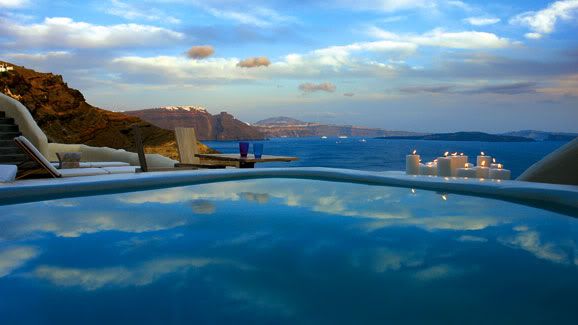 Once again, not quite daylight, not quite nighttime.
We offer you comfortable lounge chairs, a lovely pool, a beautiful panorama - we hope you'll enjoy.
Notes have been left for Charles and Horhei (thank you for your help), and the usual morning refreshments are available - freshly squeezed fruit juices, ice water, a selection of teas and coffees, as well as Bloody Marys and Mimosas. A Continental Breakfast is offered in case you're a bit peckish.
As always, Pucci and I are hosting for the day so enjoy refreshments at your pleasure.
We'll look forward to seeing you later in the morning...with my double cappuccino in hand.