My nephew will be 29 this week, and he is a total geek. He recently got a job with Best Buy as a member of the Geek Squad
and he's in heaven! So what kind of birthday card do you make for a geek?
I found an image of an old style typewriter, and put round stickers on the keyboard. I then covered them with clear domes. I did have the chrome rings
to put them in like the old keyboard, but the size was wrong with the size of the pic I had to use.

Not the best card I've made, but I remembered at the last minute...
:whistle: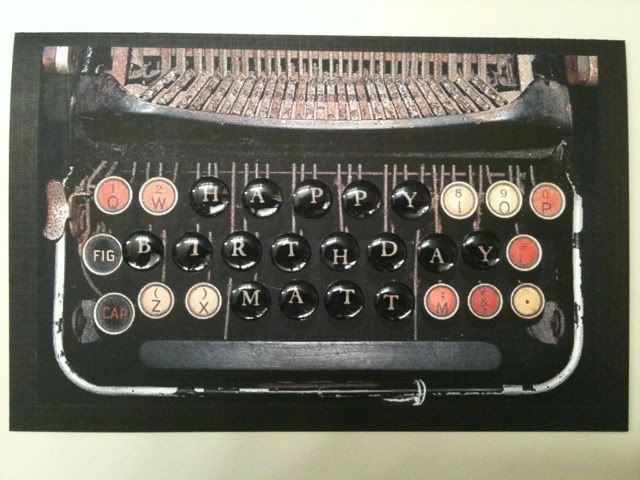 Can you read binary? (It says HAPPY BIRTHDAY).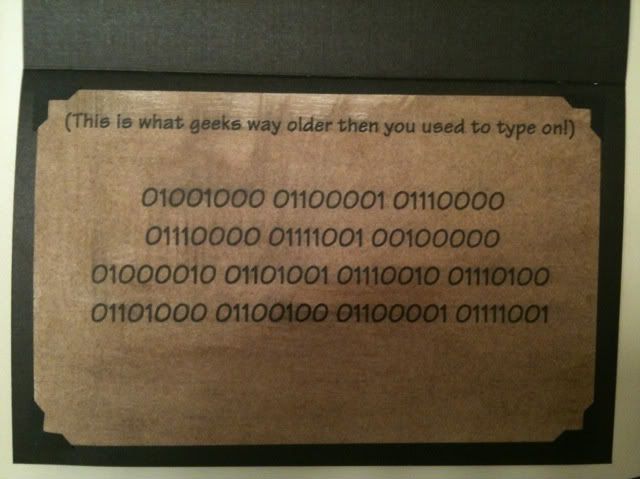 Hope he likes it!
​