This time of the year there are lots of markets here in Sweden. Yesterday I was to a market in the small village of "Regna".
It was a small, cozy market with lots of visitors. Most of the traditional market stuff was there such as clothes, shoes, cloths, candy, donuts, bags etc.
Here are some photos from the market.
Let's start with some vegetables, fruits and berries. Most of it are local products.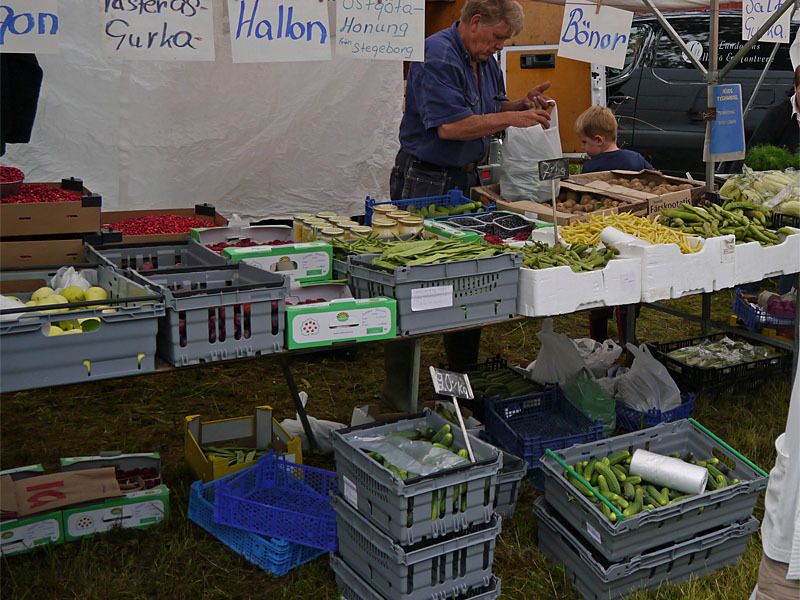 You could also buy a new cap. I couldn't find one from any of the cruise lines...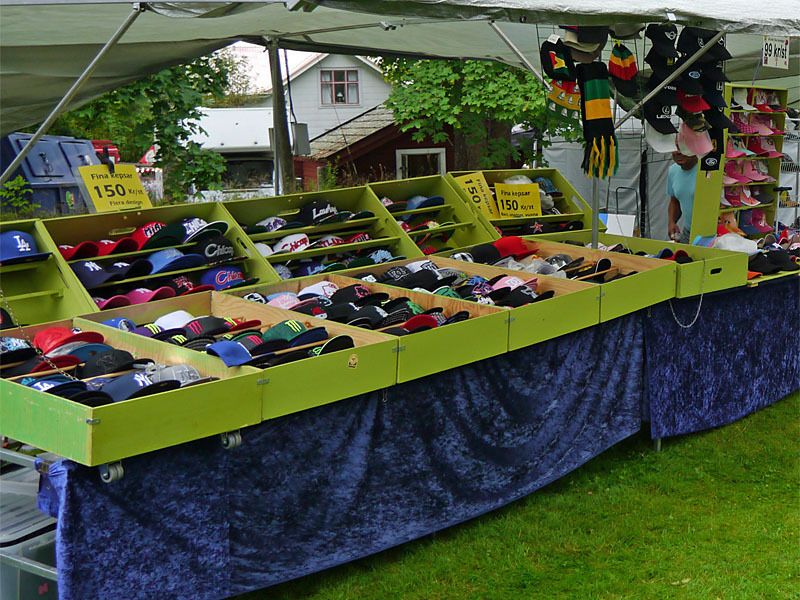 Some of the stalls were held in or around the old traditional buildings.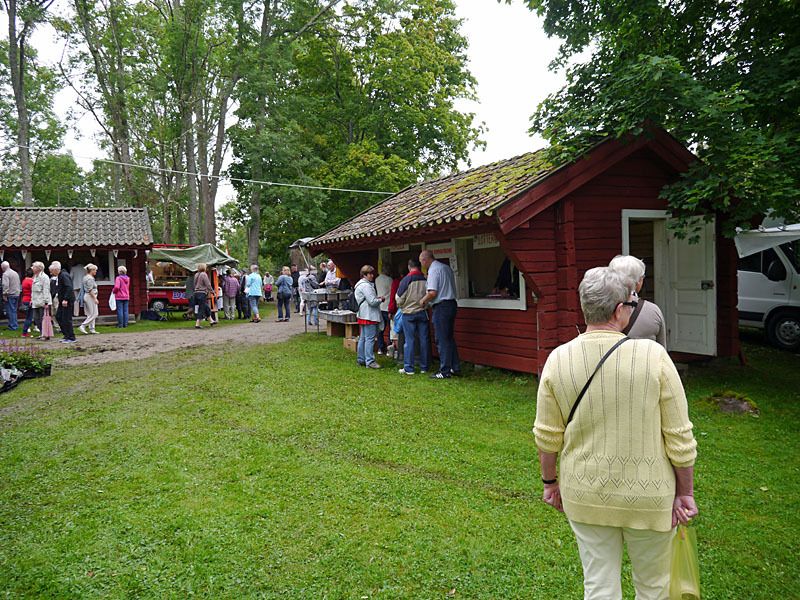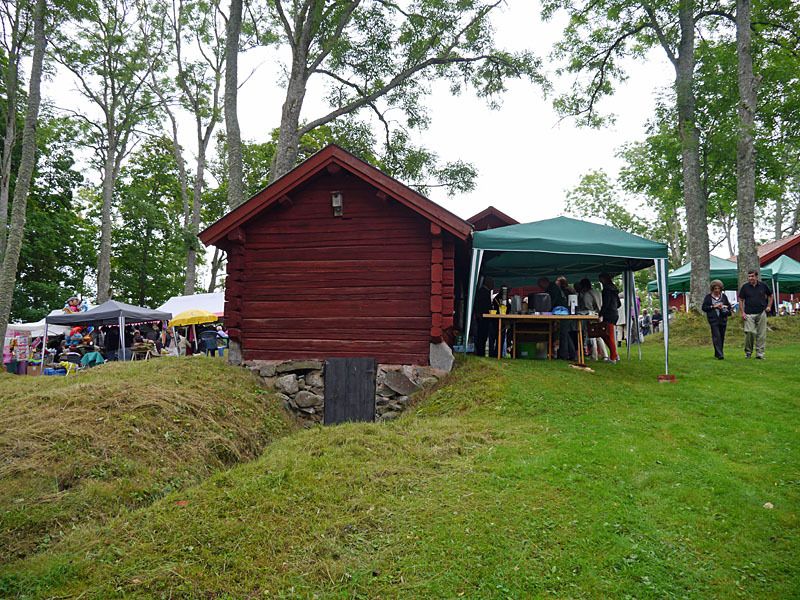 The American donuts you can find at almost every market over here.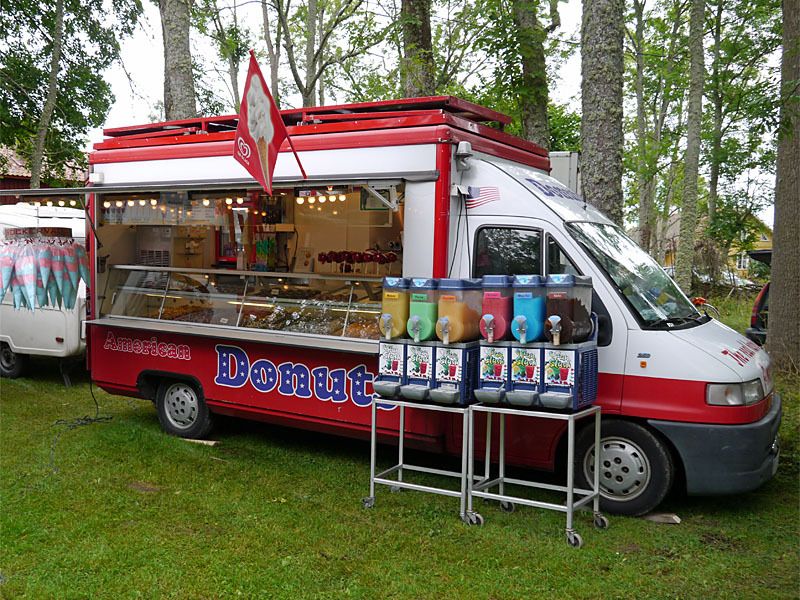 More donuts plus hot dogs and hamburgers. Now I'm hungry!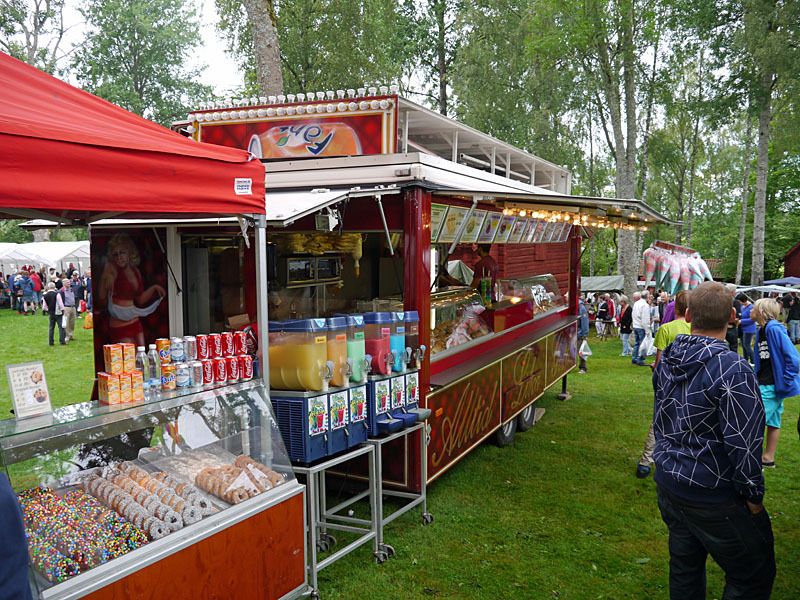 There were some people that showed a traditional folkloric dance.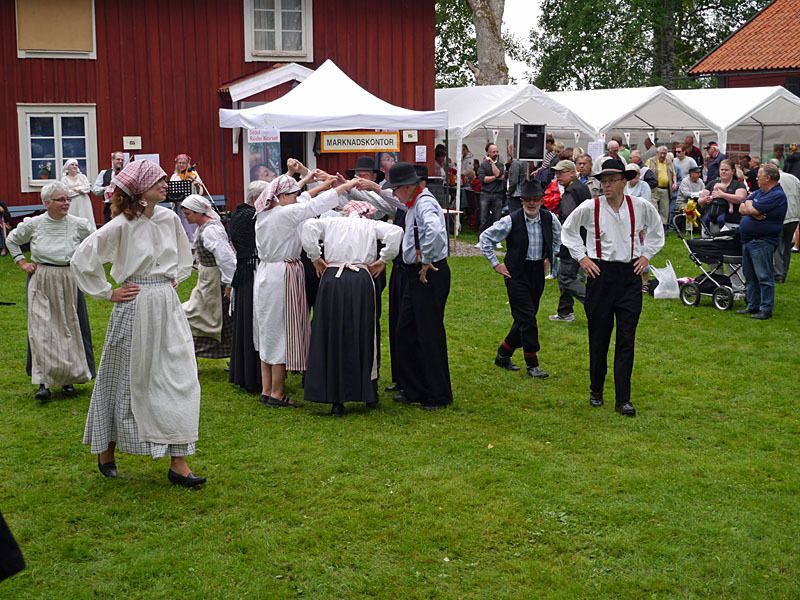 It's not too common to dance like this nowdays, but it's good that some people still do this.
Some of them were in their 40's, but it's in general more common that older peolple are practising this type of dance.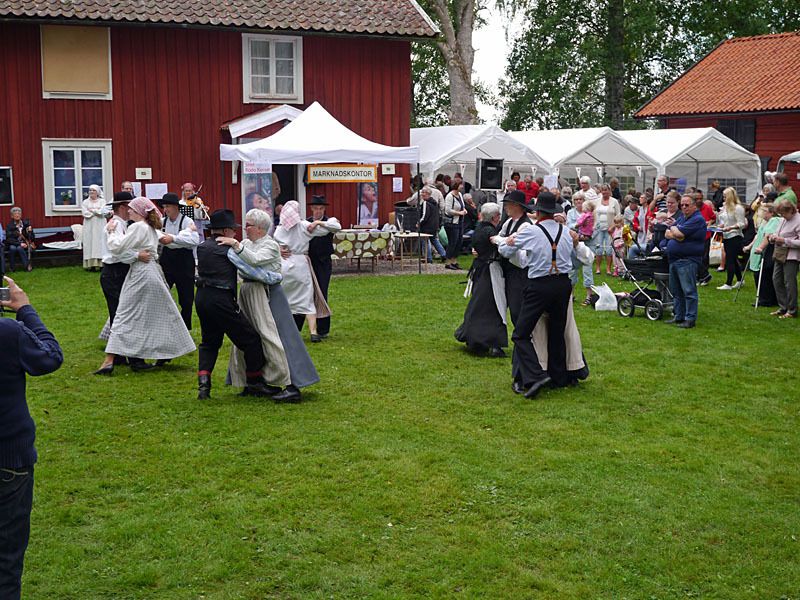 As you may have seen this market is almost out in the middle of the forest. It was not too scooter friendly, unless you have big wheels and a 4 by 4.
There are some older buildings in the area. I don't know how many people that live in the village of "Regna" but I guess there are less than 100.
It was not a bad day at all. We didn't get any rain and it was not too high temperature, but it was very high humidity. I didn't buy too much, some shoes and, of course, some candy...
/Erik